Chihuahuas hold the prominent position as the smallest dog. They just edge out Yorkshire Terriers. And they have a wide range of fans in the canine world. Maybe you're one of them. Do you love the round apple-headed chis? Or do you favor the more delicate deer-headed chis? Either way, these little dogs pack a lot of personality into a tiny body. It's one of their best qualities! And while the chihuahua lifespan reaches the top of the spectrum, it comes with a list of important health concerns. If you adore this tiny breed, you'll want to keep an eye out and take steps to alleviate problems where possible.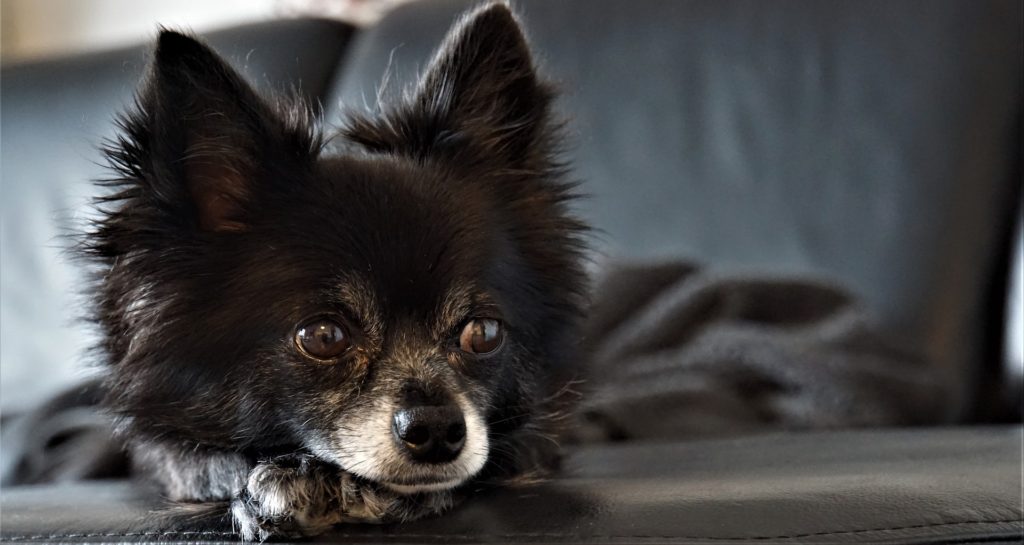 Chihuahua Lifespan
Chihuahuas live an average of 15 to 20 years – when they receive proper care. And females tend to get an extra year or two over males.
Megabyte holds the current (unofficial) record at 20 years and 265 days. He passed away on January 1, 2014, just 100 days shy of 21 years.
That's a long lifespan, even for a small breed dog! However, the longer a dog lives, the greater the chance for health problems to crop up. And chihuahua's lifespan and tiny size contribute to a long list of health concerns:
Diet problems at both ends of the spectrum:
Chihuahuas have ENDLESS dental issues
That delicate skeleton presents several problems:
Their heads can lead to concerns:
Chihuahuas frequently develop cardiac disease
They have a higher risk for:
Feeding Your Chihuahua
Everyone loves a chi's adorable appearance. They fit in your pocket while their personalities fill the entire house. Unhappily, those contradictory traits cause a lot of problems at mealtime. Striking the right balance will keep your chi healthy. It'll also allow you to enjoy the full extent of that chihuahua lifespan.
The average chihuahua weighs around 2-6 pounds. The miniature size leads people to believe one daily feeding will do the trick. However, chihuahuas require the same regular feedings you'd offer any dog breed. Failure to feed your chi can result in hypoglycemia. Hypoglycemia occurs when your dog's blood sugar drops too low, And it often happens when they don't get enough food throughout the day.
You may observe the following signs:
Sluggish behavior
Shaking or trembling
If you see those signs, immediately get to your vet!
If you feed your chihuahua a high-quality dog food 2-3 times each day, though, you won't have a problem. It's a simple fix that can help extend your chihuahua's lifespan.
Of course, chihuahuas are famously picky eaters. This makes passing them some of your food tempting. (Particularly when those big eyes look up at you) NEVER feed your dog table scraps. An overweight or obese chihuahua is a chihuahua with a short lifespan. Obesity increases their risk of diabetes, cardiac disease, and osteoarthritis.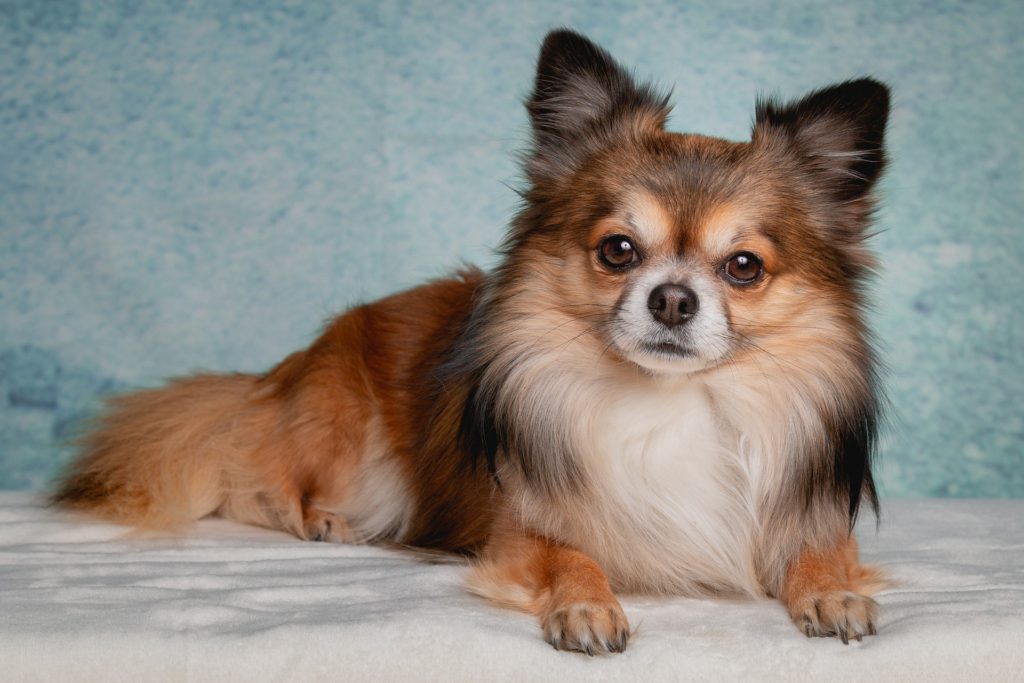 Skeletons and the Chihuahua Lifespan
The average chihuahua stands 6-9 inches tall. However, the average chihuahua THINKS they're 6-9 FEET tall. That Napoleon complex is cute, but the attitude poses a risk. Trauma is one of the most significant hazards to the chihuahua lifespan. These small dogs take on dogs, cats, and wildlife, resulting in severe injuries.
Even worse, owners can get forgetful. If you fail to check for your tiny canines, you may accidentally step or sit on them! (It sounds comical, but it happens more often than you think)
Chihuahuas should stay on a leash and harness on their walks. This provides you with better control in an emergency. It also takes the pressure off their trachea. (It's a two-for-one bonus!) Out in your backyard, never leave your chi on their own (birds of prey WILL snatch a chihuahua without hesitation!).
When you move around the house, check the corners and turn on lights to avoid potential accidents. If you take extra steps to coddle your mini pup, you'll avoid accidents that could potentially shorten that beautiful chihuahua lifespan.
A long lifespan means osteoarthritis will eventually catch up with your chihuahua. The sooner you start them on a glucosamine supplement to help protect their joint health, the better. Providing steps and ramps to aid with getting on and off the furniture will also help. It takes the pressure off their hips, shoulders, and elbows as they jump on and off the sofa.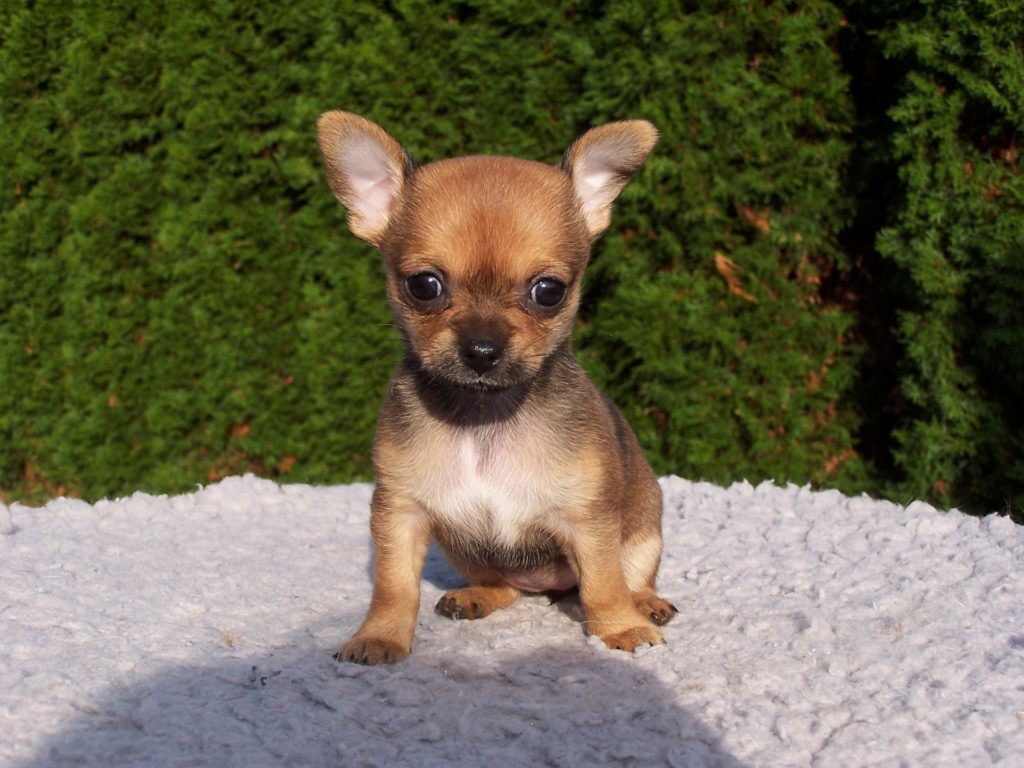 The Special Case of Chihuahua Skulls
Apple-head chihuahuas, in particular, have molera. The molera is a soft spot on the skull where the bones don't fully form. This is a natural occurrence that allows the large head to pass through the birth canal. (Mommy chihuahuas appreciate it!) However, as an owner, you want to exercise caution around the molera until your chi is at least six months old. (The hole closes at that point) You DON'T want to injure the delicate tissue beneath! It can lead to complications that definitely impact the chihuahua lifespan.
Chihuahuas are prone to a congenital condition (a condition they're born with) called hydrocephalus. Spinal fluid builds up within the brain, resulting in a swollen head. Unfortunately, there's no cure. Most chis die by the age of four months. If you don't want this to impact your chihuahua, discuss the family history with the breeder. They'll go over the health of their breeding lines. It's an important step, and it'll help you avoid the danger of a puppy mill.
Not-So-Tiny Hearts
Lengthy chihuahua lifespans bring another reality: cardiac disease. Chis can have a congenital condition known as patent ductus arteriosus (PDA). However, it's more common for chihuahuas to develop age-related cardiac diseases.
Mitral Valve Disease: The mitral valve sits on the left side of the heart. As chis age, the valve develops scar tissue and a heart murmur results. The biggest concern of valvular disease is the risk of congestive heart failure.
Congestive Heart Failure: Heart failure is a complicated process resulting in fluid in the lungs, abdomen, or both. This is an EMERGENCY. If your chi hasn't started therapy for their valvular disease, they'll need to. Medication will prevent their lifespan from getting cut short.
Arrhythmias: Advanced stages of heart disease develop arrhythmias or irregular heartbeats. There are medications to help control arrhythmias.
Once your chihuahua receives a diagnosis of cardiac disease, you'll start a relationship with a Cardiologist. Your chi will need to receive regular visits for follow-up care. This not only helps you get the most of that impressive chihuahua lifespan, but it also ensures a comfortable life for your chi. The Cardiology Team will answer your questions, teach you to count respiratory rates, and give you a phone number to call when you feel nervous. It's one of the best veterinary relationships you'll ever develop.
Your Control over the Chihuahua Lifespan
As sad as it sounds, the biggest impacts on the chihuahua lifespan come from owners' decisions. Because the breed is so small, people often skip routine care such as vaccines and spaying or neutering. As such, up to 10.5% of chihuahuas succumb to preventable infections:
Parvovirus
Distemper
Leptospirosis
Rabies
Neutering your male chihuahua not only helps reduce aggressive tendencies (so he doesn't attempt to take on the Rottweiler down the street). It also reduces his chances of contracting testicular or prostate cancer. Spaying your female chi before her first heat cycle cuts down her risk for uterine and ovarian cancer. (And it might keep her from challenging your grumpy cat)
Routine visits to the vet will keep you on track with your chihuahua's dental health, too. Chihuahuas are NOTORIOUS for bad teeth. And the longer your chi lives, the worse the situation gets. Tooth decay, tooth loss, and gum disease frequently pop up in chis. Getting your chihuahua in as soon as possible for a thorough dental exam will kick things off right. You may need to face the reality of extractions to remove bad teeth. Not to worry, though – dogs do fine without teeth. Even if there are NO teeth, it won't impact the chihuahua lifespan. ROTTEN teeth, though? That's another story.
Long Live the Chi
Your attention contributes to your chihuahua's lifespan in a big way. Proper diet, brushing their teeth, daily exercise, and keeping up with routine health care maximize that famous chihuahua lifespan. Your tiny little companion will get to stay at your side for a long time to come. These adorable dogs have prominent personalities. And as long as you keep an eye out for them, you'll get to enjoy every minute.