Spring and Summer are kitten season!  It's the time of year when cats give birth, and there is a glut of kittens available for adoption.  While kittens are often adopted at a young age, there are cats out there who aren't so easy to adopt.  These cats are older, handicapped, or just not "cute" enough to be adopted by most owners. These special cats still deserve a chance at a forever home.  While it's okay to adopt a brand new kitten, we believe that all cats need to be adopted.  We've gathered success stories from Adoptapet.com that we hope to provide stellar examples of why you may want to take a look at cats other than the tiny kittens when you look for your next feline friend.
Special Cats: Milo the Frightened Senior
Milo was a cute seven-year-old short hair cat whose owner died.  Once he was admitted to the New Hope Rescue Ranch, he was depressed and missed his owner and his old family.  He was pulled off of the kill list by New Hope Rescue Ranch.  His shy demeanor made him a special cat, but he got used to a new loving owner. He earned his second chance and found a loving home. And other senior cats are often taken in by New Hope with similar stories.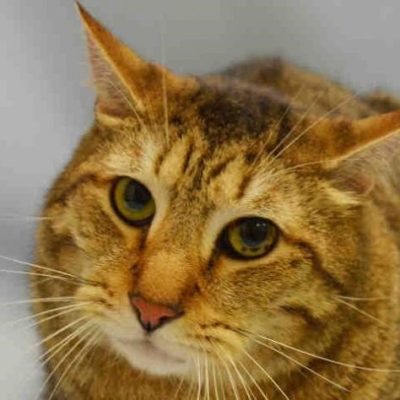 NEW HOPE RESCUE RANCH
(631) 605-2611
Central Islip, NY 11722
Ziggy with the Silly Eyes
Ziggy was a stunning blue point Siamese, approximately five years old. Like many Siamese cats (or "meezers," as they're called), he had adorable crossed eyes.  And while that may have deterred some people, his adoption ad read, "it makes him more handsome and interesting."  He was charming and loving and got along with other cats.  And that extra suave behavior – and easy-going attitude – landed him a happy home. Even with eyes that's weren't quite the norm. Good thing Hurricane Pets Rescue understands that special cats aren't always perfect!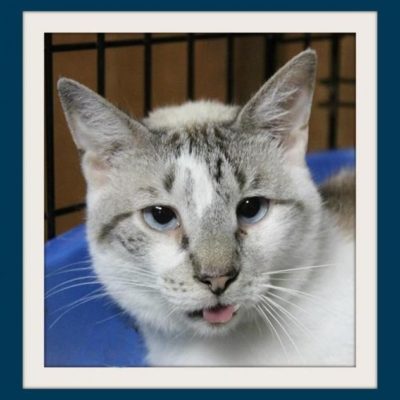 HURRICANE PETS RESCUE INC.
786-999-8239
Middle Island, NY 11953
Special Cats: Toby the Hospice Cat
Toby was what you call a "sanctuary or hospice cat."  This means he was rescued, living at Pibbles & More Animal Rescue, but if need of a sponsor!  As you can see from his photo, he was an adorable one and half-year-old cat with beautiful white fur.  However, he had severe feline hypertrophic cardiomyopathy (HCM), cerebellar hypoplasia (CH), and radial hyperplasia (RH).  These conditions caused Toby to have poor balance (which is why he has the walking harness) and heart problems.  Talk about a special cat! But the sponsorships people provided allowed him to remain comfortable and happy.
PIBBLES & MORE ANIMAL RESCUE
Middle Island, NY 11953
Special Cats: Tangerine and the Less-Than-Perfect Ear
See Tangerine's tiny ear?  He had an aural hematoma that caused his ear to shrink. And if that wasn't bad enough, his owner passed away, and no one was available to take him. The smaller ear didn't impact his hearing, but some people might have felt it made him look strange. And they decided to pass over this handsome special cat.  Tangerine was a four-and-a-half-year-old orange-furred short hair with big an adorable fat face. Hurricane Pets Rescue knew he was special, and they worked to match him up with the best home possible.
HURRICANE PETS RESCUE INC.
786-999-8239
Middle Island, NY 11953
Boom Boom the CH Cat
Boom Boom was a three-year-old grey cat.  And, like Toby, he has severe CH and a special-needs cat.  Pibbles & More Animal Rescue posted for a foster family to take him in and show him love and provide a happy environment for him. And, until that point, they accepted sponsors to help provide for his care. While he didn't have the best balance in the world, he was still loving and charming. And, luckily, that face was impossible to say no to!
PIBBLES & MORE ANIMAL RESCUE
Middle Island, NY 11953
Loving Homes
All of these fabulous felines found the homes and sponsors they were looking for. But there are plenty of other kitties in similar situations. If you can consider looking at an older cat, or one with a different look, or even one with some medical needs, you'll make their day. Every cat deserves a loving home. And you have the power to make that happen!