There are countless numbers of animal shelters among us. All of them will take anything you can give as a donation. Whether that donation is a dollar amount or some blankets and sheets, you're not using anymore. Their job is to make these homeless animals feel like they have a home while looking for a permanent one.
Glenda Taylor DeLawder died in November 2015. Why is this woman relevant? She was a tremendous pet lover and decided to leave her $1.2 million fortune to the Elizabethton Animal Shelter in Carter County, TN. She wanted to make sure that the cats and dogs were taken care of.  Here she is with a huge smile on her face: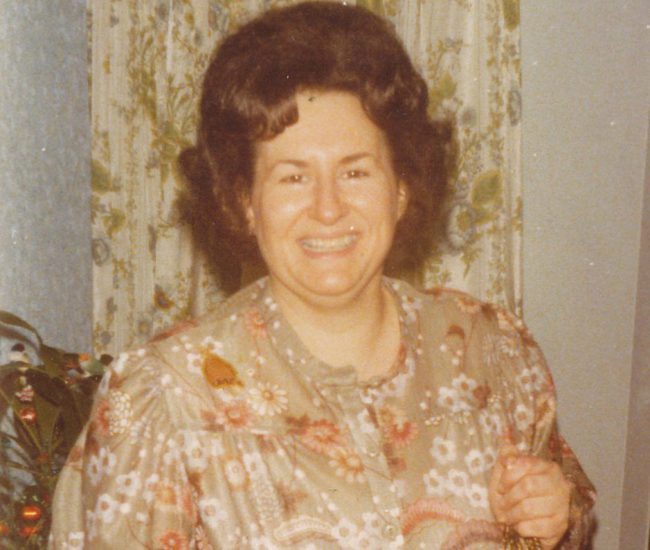 Not only was the entire fortune left for the furry creatures, but the administrators looking after the estate also donated $540,000 to the same animal shelter right before Christmas. According to The Telegraph, Carter County Mayor, Leon Humphrey, said the shelter was "truly blessed and honored to be given such a tremendous gift."
The mayor mentioned that Mrs. DeLawder's family asked him to share "she loved her cats and dogs so very much and wanted her love and care of them to be her everlasting gift."
The large donation will be used to expand the shelter's dog and cat holding areas and purchase a vehicle to transport the animals to off-site adoption events and bring them to clinics to be spayed and neutered. This shelter's normal fee for neutering is $35 for cats and $45 for dogs, but they are waiving these fees thanks to the donations from other animal lovers along with the large donation from Mrs. DeLawder.
The Johnson City Press was the first to report the story on Christmas day. That article states that the new room for cats will be a 1,002-square-foot masonry block addition to the shelter. There will also be 1,234 square feet of outdoor sidewalks and slabs. This addition will have concrete floors and many heating and air conditioning units.
Construction will begin on the shelter expansion on Jan. 9, 2017, and Humphrey says the van is scheduled to arrive by March 1, 2017.
If you're near the area or just want to take a trip to visit the shelter, it is located at 135 Sycamore Shoals Drive, Elizabethton, TN 37648. If you have any questions, you can contact them by phone: (423) 547-6359 or visit their website.